From the Shelf
Love, Faults, Break Points & Family Stories at the U.S. Open
Next Monday, the best tennis players in the world will face off in the first round of the U.S. Open in New York City. I won't be watching. I don't really care much about tennis, though many years ago I loved Abraham Verghese's book The Tennis Partner (Perennial).
That said, I recently devoured A Weekend in New York by Benjamin Markovits (Faber & Faber), in which Paul Essinger, the 82nd ranked tennis player in the world, prepares for what might be his last U.S. Open first round match. He's a gifted player, but not top level ("For awhile it wasn't clear how good he would become, and then it was."). He may retire soon, at 33.
But this novel isn't about tennis. It isn't even about Paul, whose Open match is a hub around which his privileged family convenes in the city. To watch him play, of course, but also to watch--and watch out for--themselves. As his wife, Dana, observes: "Essingers, she thought, looking at herself in the mirror. It always took her a minute to get used to the atmosphere again, to acclimatize to the intensity of their relations."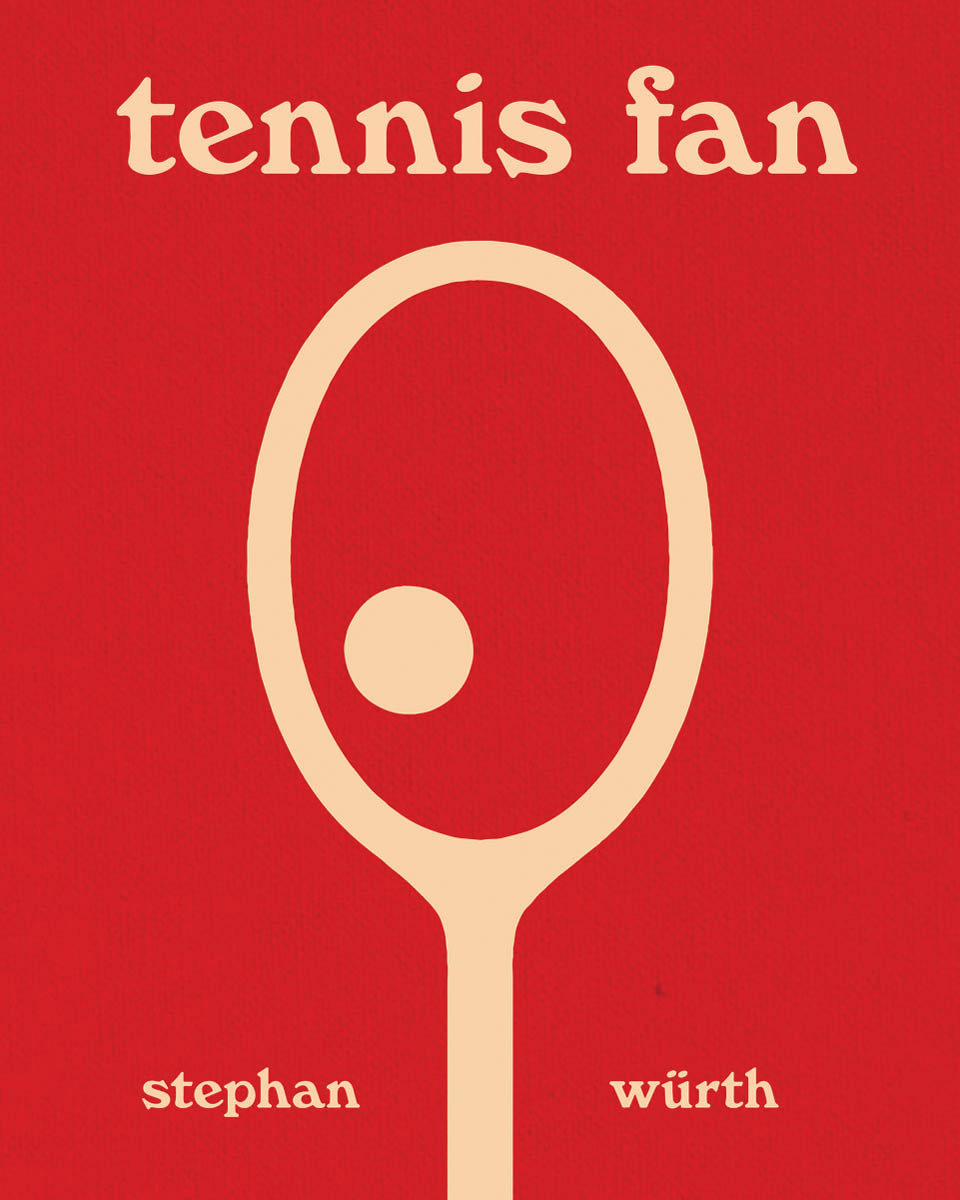 While reading the novel, I also happened upon Stephan Würth's Tennis Fan (Damiani/D.A.P.), a striking new collection of black & white photographs in which he documents "everything that reminded me of tennis, whether it's an ad for the U.S. Open on the side of a city bus, or watching tennis on TV, or even my own tennis bag in one of those beautiful Vespa taxis in Italy."
Perspective.
I recalled the U.S. Open as seen through the lens of Claudia Rankine's fiercely brilliant words in Citizen: An American Lyric: "What does a victorious or defeated black woman's body in a historically white space look like? Serena and her big sister Venus Williams brought to mind Zora Neale Hurston's 'I feel most colored when I am thrown against a sharp white background.' " Living their family's compelling story, the Williams sisters will play first-round matches early next week. --Robert Gray, contributing editor

In this Issue...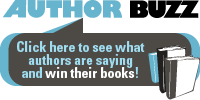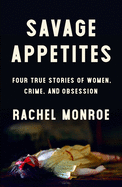 A powerful, well-researched inquiry into why we find violent crime so fascinating, viewed though the stories of detective, victim, defender and killer.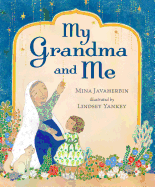 Mina Javaherbin's autobiographical picture book draws inspiration from her Iranian girlhood and the many ways in which her beloved grandmother taught her about caring and love.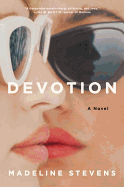 This first novel is a gripping literary thriller in which affection and resentment blend into a destructive obsession.
Review by Subjects:
Fiction ⋅ Mystery & Thriller ⋅ Science Fiction & Fantasy ⋅ History ⋅ Social Science ⋅ Psychology & Self-Help ⋅ Children's & Young Adult

Book Candy
The Joys of Silent Book Clubs

Great Reads
Rediscover: The End of Nature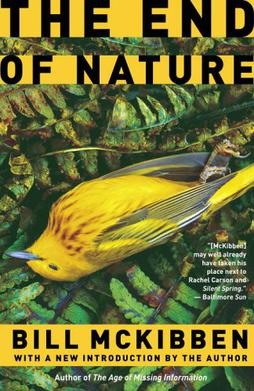 Thirty years ago, author and environmental activist Bill McKibben released The End of Nature, which is considered one of the first books about climate change written for a general audience. In 1980, while a student at Harvard after the election of Ronald Reagan, McKibben vowed to pursue a lifetime of environmentalism. He was inspired by the Yellowstone fires of 1988 to serialize what would become The End of Nature in the New Yorker. McKibben's book introduced many readers to the concept that human activity could alter the entire planet in dangerous ways. It was last published in 2006 with a new introduction by McKibben (Random House, $16, 9780812976083). Since The End of Nature, he has written 16 other works of nonfiction, many of which tackle environmental issues, as in Eaarth: Making a Life on a Tough New Planet (2010), or his most recent book, Falter: Has the Human Game Begun to Play Itself Out? (Holt, $28, 9781250178268), which was published last April.

McKibben's environmental activism includes the Step It Up 2007 campaign, global rallies coordinated by 350.org, opposition to the Keystone XL pipeline project, the 2014 People's Climate March and more. He received the Lannan Literary Award for nonfiction writing in 2000 and the Sierra Club's John Muir Award in 2011. McKibben is also one of two judges for a new poetry contest, the Treehouse Climate Action Poem Prize, awarded by the Academy of American Poets and Treehouse Investments to honor "exceptional poems that help make real for readers the gravity of the vulnerable state of our environment at present." --Tobias Mutter

The Writer's Life
Rob Hart: Dreaming Big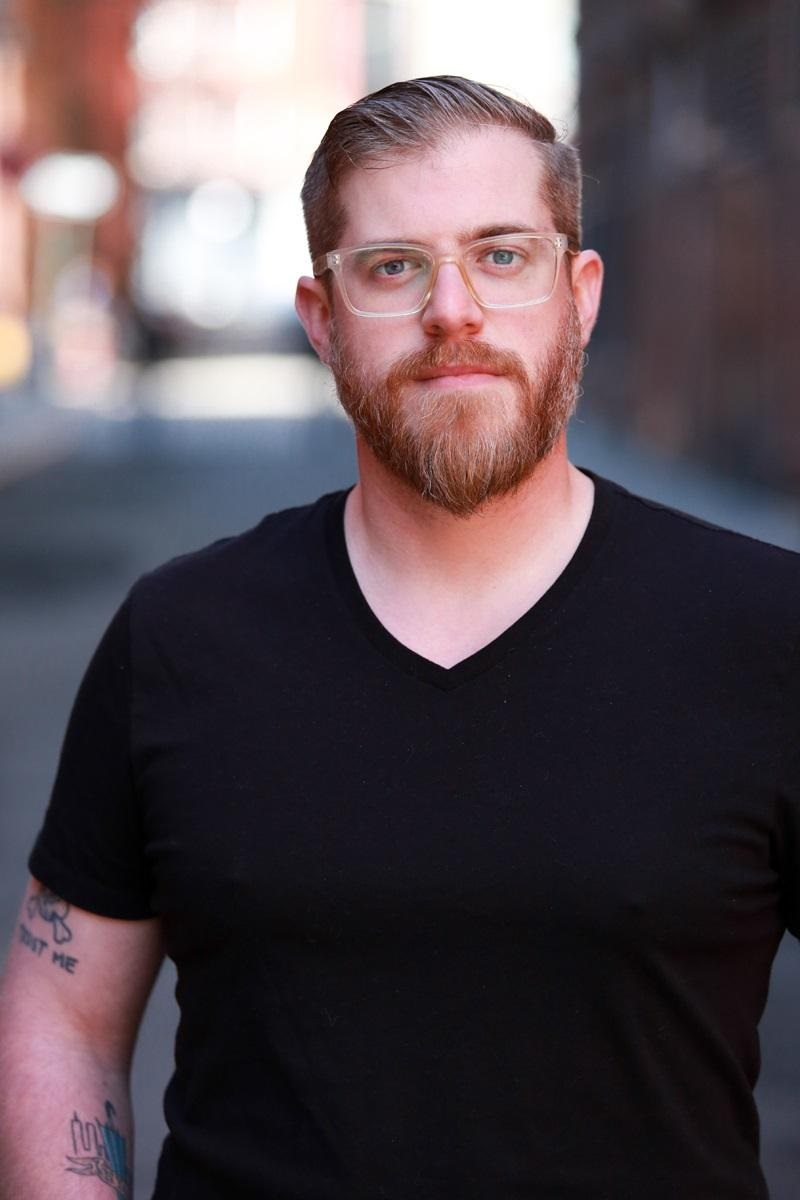 photo: Anna Ty Bergman
Rob Hart is the author of the Ash McKenna detective series and a collection of short stories, Take-Out. He's also co-written a novella, Scott Free, with James Patterson. The Warehouse, just published by Crown, is a standalone novel set in the near future, about an ultra-rich businessman who rules the economy and seemingly has more power than the government. The Warehouse is being developed as a movie for Ron Howard to direct. Hart lives in Staten Island, N.Y., with his wife and daughter.
The Warehouse's eerily realistic scenario shows what could happen if one man/corporation has too much power. How can consumers help prevent that scenario, especially when they can't afford to pay full price at local indie businesses and the big retailers offer deep discounts?
That right there is the problem: businesses aren't successful unless they provide a service people want. And people want goods that are both cheap and easily accessible. So how do we disengage from that system? I don't think there's an easy answer. It would take a complete realignment of our thinking and habits--accepting that not all things should be available to us at all times. That we should do our shopping locally, and not at giant retailers where employees have to go on public assistance because their salaries aren't enough to cover their bills. But in the towns where those giant retailers have chased away the local businesses, what do you do?
It's striking how convincing Gibson Wells's arguments are for his business practices. He sounds like a reasonable and benevolent CEO, as if he's offering employees and shoppers Utopia itself.
The narrative really didn't click until I got Gibson's voice in there. Cloud is practically a character--someone needed to defend it. Who better than the CEO? Like any CEO, Gibson believes he's a poster child for the benefits of capitalism. He came up with an idea that worked and it made him rich, and, in the process, he was able to provide people with jobs and institute green policies to help save the planet. The eggs that got broken on the way to making the omelet, he doesn't really think about.
It was fun writing his chapters. I tend to be a bit... liberal in my thinking, so to have to play the role of a corporate fat cat defending his legacy of worker exploitation was definitely a challenge. But it reinforced the idea that the best villains are the ones who don't think they're the villain.
How did you get into his mind? What was it like to stay there while writing Wells's chapters?
I used to work in politics as a communications director. And though I was mostly able to advocate for things I believed in, a few times I found myself having to root for things that I... didn't feel as strongly about. Part of being able to do that meant dismantling the idea and focusing on the positives. Here's the thing about Gibson: he's not entirely wrong! He built the biggest company in the world. He provided housing during a housing crisis. He's battling climate change at a point where the planet is being ravaged.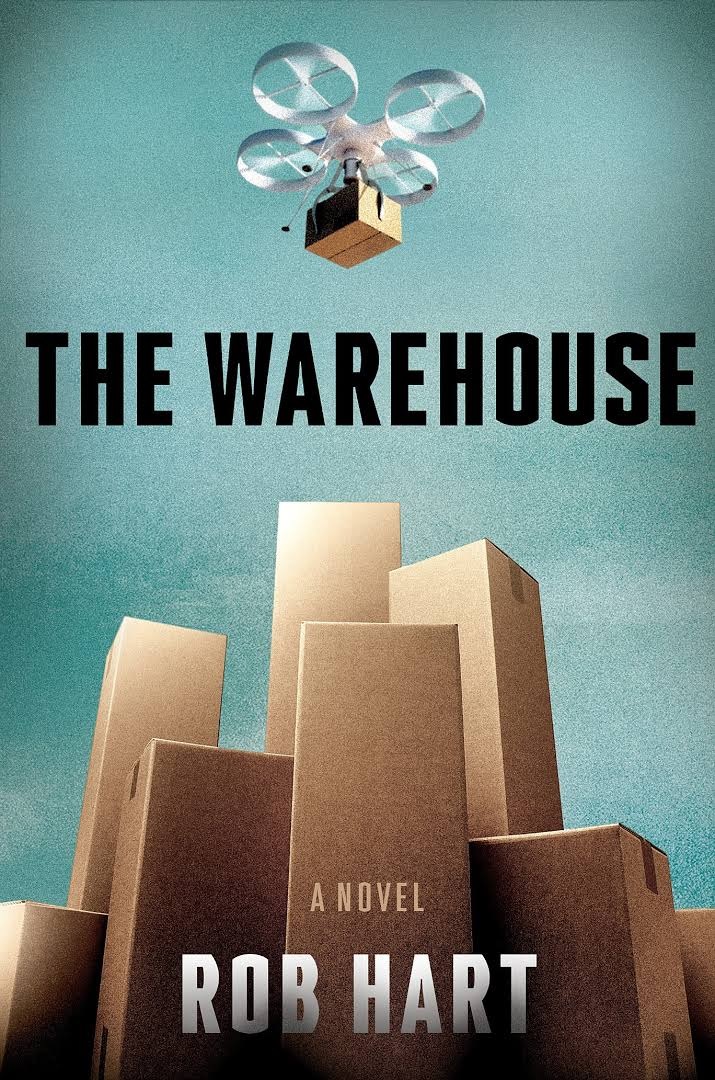 He says something later in the book that I don't want to spoil, but it's the thing he and his entire personality hinge on. And the key was finding that in myself--the confidence, the ego, the bluster; we all have those feelings in there somewhere--and really amplifying it. It's finding the cogent argument in favor of what Gibson did, and seeing it through his eyes. Which, frankly, after that experience, left me ready to fully embrace socialism.
Your previous books have been well reviewed, but this is the one labeled your breakout, the one whose movie rights were snapped up. What do you think sets this one apart? Did you approach the writing any differently?
My previous books were about an amateur private detective named Ash McKenna, and they were pretty small. By small I mean intimate; they were about a scared kid growing into an adult. I loved writing those books, but I also knew it was time to dream a little bigger.
I've always been a huge fan of socially minded sci-fi, and I'd been kicking around the idea for this book since 2012. Once I finished the Ash books, I knew it was time to challenge myself. So I wrote an entirely different book that went nowhere, at the end of which I realized The Warehouse was the thing I needed to be doing. Part of what took so long was just cracking the narration. I was so used to writing first person. Switching to third person and multiple narrators was a huge challenge at first, but the more I fell into it, the more I found it opened things up.
Tell us about the moment you heard Ron Howard wanted to direct the movie adaptation.
I was sitting at my dining room table. An e-mail comes in from my agent: "We're getting a lot of interest in Hollywood. Do you see this as film or TV?" I guess he was looking for an unbiased opinion, so I wrote a belabored response that basically said I could go either way. And he wrote back: "Well, what if it's a movie directed by Ron Howard?" So I yelled, "What the f*ck!" My wife and daughter were sitting in the living room and my wife looked at me like, don't talk like that in front of our kid. Then I read her the e-mail and my wife responded, "What the f*ck!" That about sums it up. --Elyse Dinh-McCrillis, editor at The Edit Ninja
Book Reviews
Fiction

Ecco, $26.99, hardcover, 304p., 9780062883223
Restless Books, $17.99, paperback, 240p., 9781632061126
Thomas Dunne Books, $27.99, hardcover, 352p., 9781250174765
Mystery & Thriller
Crown, $27, hardcover, 368p., 9781984823793
Gallery/Scout Press, $27.99, hardcover, 352p., 9781501188770
Science Fiction & Fantasy
Tachyon, $16.95, paperback, 288p., 9781616962968
History
Custom House, $27.99, hardcover, 336p., 9780062470027
Social Science

Scribner, $26, hardcover, 272p., 9781501188886
One World, $27, hardcover, 320p., 9780525509288
Psychology & Self-Help
Plume, $17, paperback, 368p., 9781524744304
Children's & Young Adult

Candlewick, $16.99, hardcover, 32p., ages 4-8, 9780763694944
Cameron Kids, $14.95, hardcover, 32p., ages 5-7, 9781944903749
--- SPECIAL ADVERTORIAL OFFERINGS ---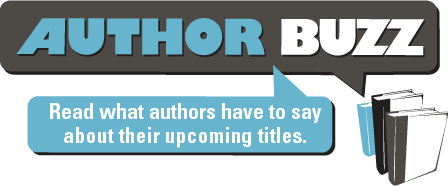 Dear Reader,

From the moment I heard Elton John's epic song "KISS THE BRIDE," I knew I had to write a story to the lyrics—except in my case there had to be a happy ending!

Ryder Hammond was so certain he'd done the right thing ending things with Sierra Knight. Until he saw the woman he loved standing at the altar about to marry another man. What happens next is a journey of the heart, and I can't wait for you to read their story!

Please write to 1001DarkNights@gmail.com to win one of five copies.

Carly Phillips
www.1001darknights.com/authors/collection-six/carly-phillips-take-the-bride
www.carlyphillips.com




Publisher:
Evil Eye Concepts, Inc.

Pub Date:
May 28, 2019

ISBN:
9781948050968

List Price:
$2.99

Dear Reader,

Both M.J and I have been fascinated with the Cathar religion for a long time. It once existed all across southern France, challenging Rome and attracting the faithful. Eventually, in 1208, the Pope declared the Cathars heretics and ordered a crusade—the first where Christians killed Christians—and tens of thousands were slaughtered, the Cathars all but exterminated.

For my recurring heroine, Cassiopeia Vitt, her lifelong passion has been the building of an authentic French castle, using only materials and techniques from the 13th century. But when an ancient Book of Hours is unearthed at the site—whose pages hold the key to the hiding place of the most precious object the Cathars ever possessed—everything changes. And when more than one person becomes interested in that secret—in particular a thief and a billionaire—the hunt is on.

Through the medieval streets of the walled-city of Carcassonne, up the slopes to the crest of mysterious Montségur, then down into a forgotten cavern beneath the Pyrenees, Cassiopeia is drawn deeper and deeper into a civil war between two people obsessed with revenge and murder.

We hope you enjoy our latest Cassiopeia Vitt adventure.

Please write to 1001DarkNights@gmail.com to win one of five copies.

Steve Berry
M.J. Rose
www.steveberry.org
www.mjrose.com




Publisher:
Evil Eye Concepts, Inc.

Pub Date:
August 20, 2019

ISBN:
9781970077452

List Price:
$3.99

Dear Reader,

"The truth will set you free...but the lies will keep you safe."

For fans of BIG LITTLE LIES comes a darkly twisty novel about friendship, motherhood, and the secrets we keep. What happens when four girlfriends leave their children to go on a fun weekend getaway—and one of them ends up dead? In the aftermath, lines will be crossed, truths will surface, and the ultimate question of how far we go for the ones we love will finally (maybe?) be answered.

Email me at reafreyauthor@gmail.com with the subject BOOK CLUB GIVEAWAY for a chance to win one of five copies.

Rea Frey
www.reafrey.com








Publisher:
St. Martin's Griffin

Pub Date:
August 6, 2019

ISBN:
9781250166449

List Price:
$16.99