From the Shelf
The Dark Side of Comics
As a comics fan and bookseller, I spend a lot of time recommending warmhearted comics and graphic novels that might serve as welcoming introductions to the medium. At the same time, I relish the opportunity to explore the darker side of comics, especially horror comics. Whether it's the immediacy of the macabre art or the writers' willingness to affront good taste, there's something about horror comics that hooks me.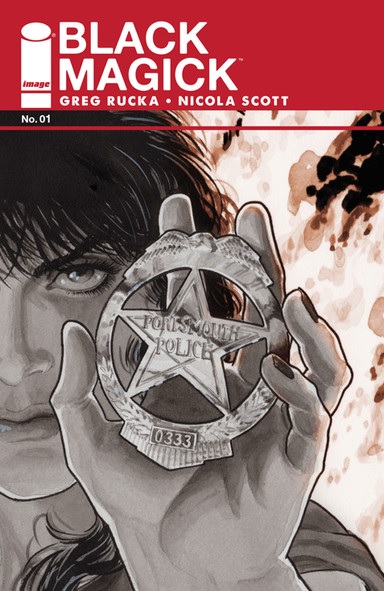 Fortunately, excellent horror comics are not hard to find right now, and I have a few relatively recent recommendations to offer. Greg Rucka and Nicola Scott's Black Magick (Image Comics, $9.99) is both accessible and supremely suspenseful, a stand-out in large part due to its protagonist, a detective and--secretly--a witch. The character's unlikely occupation allows the creators to combine horror and police procedural to a remarkably effective degree, with humor occasionally playing off Scott's foreboding art.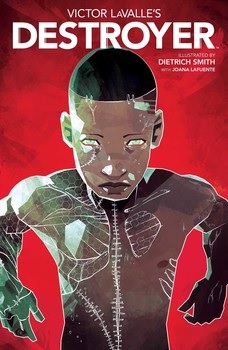 Victor Lavalle's Destroyer (Boom! Studios, $19.99) also toys with ancient horror archetypes, this time modernizing the story of Frankenstein's monster. Victor Lavalle's reputation as a horror novelist is well-earned--Destroyer is a confident foray into comics with illustrator Dietrich Smith. The comic takes countless unexpected turns, grounding its horror in modern-day issues such as police shootings.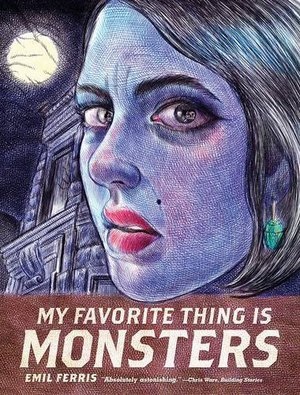 Lastly, I'd like to recommend a graphic novel that might not be traditional horror but partakes of its tropes and imagery: Emil Ferris's masterful My Favorite Thing Is Monsters (Fantagraphics Books, $39.99). The graphic novel is a marvel to look at, presented on faux notebook paper and expressing the ghoulish imagination of the 10-year-old protagonist. My Favorite Thing Is Monsters might be best described as a coming-of-age story, but the character's obsession with pulp horror is reflected on every page. Ferris uses the garishness of pulp horror to comment on the horrors of the real world that her young protagonist encounters. Whether or not it fits the genre, Ferris's graphic novel understands horror's curious appeal. --Hank Stephenson, bookseller, Flyleaf Books, Chapel Hill, N.C.

In this Issue...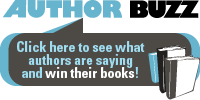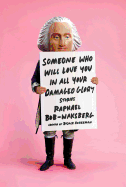 Raphael Bob-Waksberg flexes his TV-seasoned storytelling skills in these bizarre and hilarious short stories.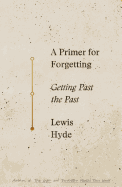 Drawing upon a rich assortment of source materials, cultural critic Lewis Hyde explores whether forgetting is superior to memory.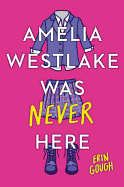 In this rabble-rousing queer YA romance, two dissimilar students team up to expose the injustices at a privileged all-girls school in Australia, and find love along the way.
Review by Subjects:
Fiction ⋅ Mystery & Thriller ⋅ Biography & Memoir ⋅ Business & Economics ⋅ Social Science ⋅ Children's & Young Adult

Book Candy
The E-Odyssey

The Lesson
by Cadwell Turnbull
The canon of science fiction brims with first contact stories, but rarely do those stories draw such strong and poignant parallels to humanity's history of colonialism as Cadwell Turnbull's extraordinary debut, The Lesson. Set in St. Thomas in the Virgin Islands, the novel follows three families as they navigate a world entirely changed by the arrival of the Ynaa, an alien race with superior strength and technology but with little regard for humans.
The arrival stuns the islanders, leading to chaos of all kinds. But even before the aliens land on Earth, drama follows our protagonists. Derrick and Patrice are teens when we first meet them. Having been platonic friends their whole lives, they're navigating newfound feelings brought on by surging teenage hormones. Further straining their friendship is Derrick's recent questioning of God and Christianity and Patrice's desire to leave the island for college. Patrice's father, a university professor, has begun an affair with a former student, and Patrice's mother has begun to fall in love with a woman she works with. Derrick's younger sister, Lee, struggles to find her own footing in the world, while their religious grandmother, Henrietta, sternly rules their household.
As the novel unfolds, we follow this cast of characters over the course of years, watching Derrick and Patrice grow into adults and their parents and grandmother drift further apart as their relationships with each other change with time. The Ynaa arrive just before Derrick and Patrice graduate high school. The novel's focus never leaves the Virgin Islands, so the reaction of the world at large remains a mystery. We do learn, however, that the aliens bring with them technologies that improve humanity's energy sources and healthcare. But those gifts come at a price: the aliens will kill a human at the slightest provocation, and they do kill. Often.
To ease the relations between the two races, an alien named Mera serves as an ambassador to Earth. Unlike the rest of her kind, Mera has highly developed emotions and the patience to withstand criticism and physical attacks. Derrick is moved by her kindness (and beauty) and goes to work in her office. His position there inspires resentment and suspicion among the islanders, including his grandmother, who thinks Mera and the rest of the Ynaa are "demons." This tension forms a subplot that grows as tense as the main one.
The Lesson is mostly a character-driven story, its plot shaped by the evolution of its protagonists' relationships. It delves deep into the psychology of its characters to offer a clear-eyed look at just how flawed but compassionate humans can be. It's also a richly drawn portrait of the Virgin Islands, their landscape and people and sounds and colors jumping to life on every page. In one especially poetic passage, Patrice stands on a beach at night staring into the ocean. She "heard a splash below her. She looked down just in time to see the tail of something dark breach the surface and then disappear again. It was so quick, it could have been a trick of the eye, a phantom, a twin soul." Lyrical prose like this and well-observed human behavior combine again and again throughout the novel to create some of the most memorable scenes in a work of science fiction in recent memory.
Turnbull is at his finest, however, in the chapters set hundreds of years earlier, when slavery was still the law of the land. These chapters are few in number, but they bring to mind the urgent and vibrant writing of Octavia Butler. They also make explicit the comparison between the Ynaa's arrival and the colonialism that first drew white settlers to the Virgin Islands. The early colonialists, like the aliens, brought with them the bounties of progress--gifts that ultimately destroyed the islanders' freedom and traditional ways of life.
Also impressive is Turnbull's sympathetic portrayal of divergent belief systems. The arrival of the Ynaa drains what's left of Derrick's spiritual beliefs, but bolsters the beliefs of Henrietta. Both characters are equally realistic and justified in their responses to such a life-changing event. Mera is also a highlight of the novel. As the Ynaa's ambassador to the human race, she is forever navigating a complex set of expectations. On the one hand, the Ynaa demand her loyalty to their cause, which is never made explicit but involves teaching "a lesson" to the human race. On the other hand, she wants to protect humans and their fragile bodies. Human pain, she learns, is unlike anything the Ynaa can feel. If the aliens had any idea, she thinks, they'd show far more respect for human life.
From beginning to end, The Lesson is thrilling, moving and thought-provoking. This may be Turnbull's debut, but it reads like the work of a seasoned writer. It's also proof that science fiction is more than entertaining--it's a vital genre that lays bare the perils of the age and the boundlessness of the human spirit. --Amy Brady
Blackstone, $26.99, hardcover, 9781538584644
---

---
Cadwell Turnbull: When Sci-Fi Is Steeped in History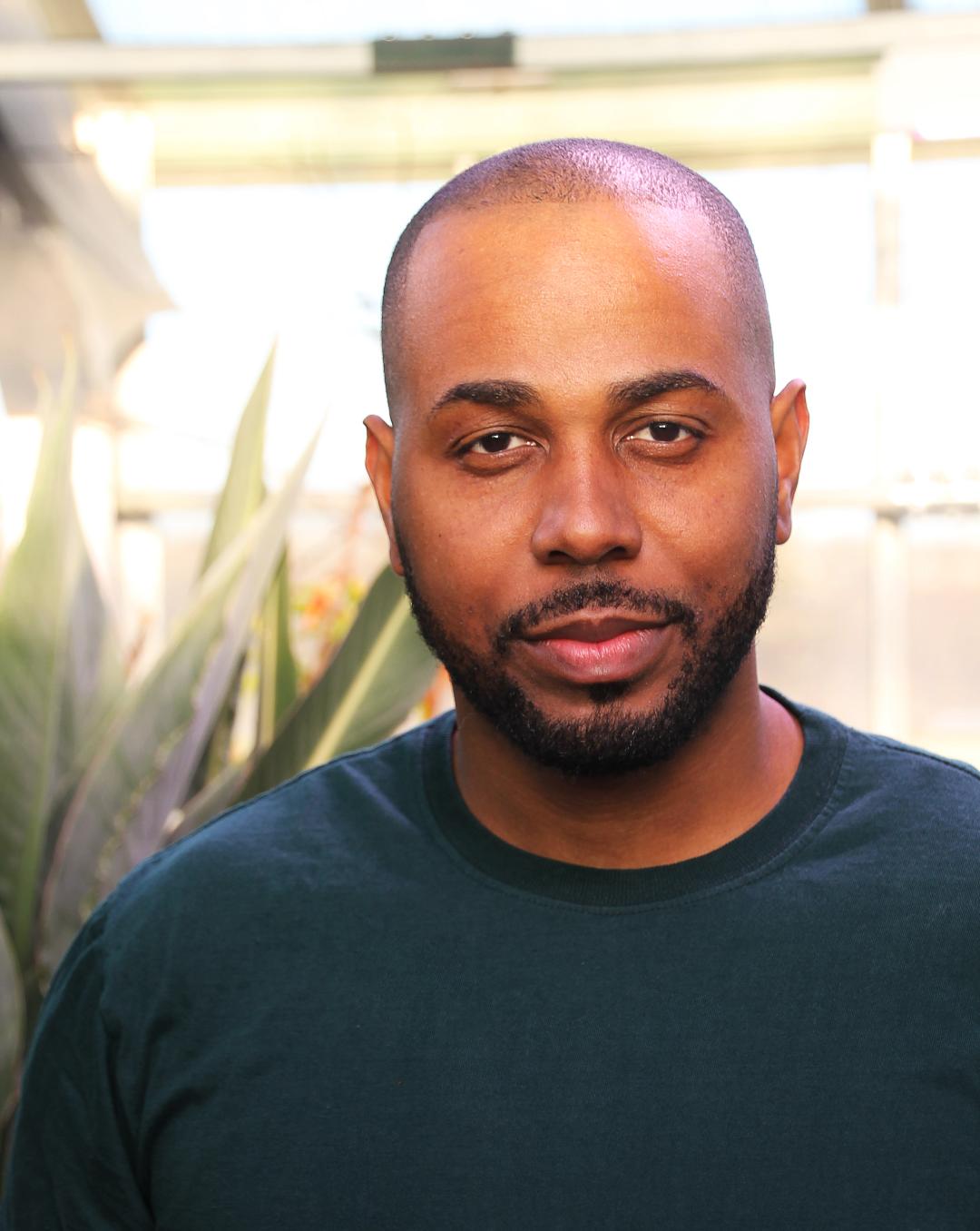 (photo: Anju Manandhar)
The Lesson (Blackstone Publishing, June 18, 2019) is Cadwell Turnbull's science-fiction debut. It's set in the Virgin Islands and follows three families as they come to terms with a life-changing event: the arrival of an alien race called the Ynaa. Turnbull has written for Asimov's Science Fiction, Lightspeed and Nightmare, and he holds an MFA in Creative Writing and an MA in Linguistics from North Carolina State University. He lives in Somerville, Mass.
What inspired this novel?
It came out of a dream I had in my early 20s that involved an ancient alien civilization integrated into a human society. Like the Ynaa, the aliens in my dream reacted to threats with extreme violence. My dream also featured a female alien like Mera who was asking moral questions about herself and her people's relationship to humans. The dream stuck with me a long time. When I started my MFA I decided to use it as the basis for the book.
In the novel you draw comparisons between the alien visitation, or invasion, with actual, historical colonization. What do you hope readers take away from this?
First-contact stories, especially ones written by marginalized people, tend to bring in colonialism as a critique. And I acknowledge that I am a part of that history. Once I decided to set the book in the Virgin Islands, it became apparent that powerful, hyper-strong aliens that are somewhat benevolent are a good parallel to the superpowers that colonized the Caribbean. America is, in a lot of ways, benevolent, but also callous in its treatment of its territories. I knew that was something I wanted to explore with the Ynaa, who, when not killing people, could be quite nice. The problem is that they do not acknowledge human beings as equals. That leads to several dangerous domino effects in the novel and, sadly, that's how colonialism operates in the real world as well.
There is this cloud of fear and resentment surrounding the Ynaa at all times, even when they're not engaged in violence.
A lot of that comes from the fact that I set the novel in a relatively isolated community. On a day-to-day basis, people everywhere benefit from the advancements brought to Earth by the Ynaa. But they don't feel the strain of living with them in quite the same way my characters do. That's another parallel to our society: some communities are vulnerable to the strain of progress while other communities benefit from it.
There's a fascinating sub-theme to your novel that has to do with religion. Some of your characters lose their religion after the arrival of the Ynaa, while others find their spirituality strengthened. Where did this theme come from?
The Virgin Islands is a very conservative place, and very religious. It's predominately Christian, and I imagine that the experience of seeing aliens would have different effects on different people. On the one hand, the aliens would serve as a kind of proof that the universe is bigger than we think. But on the other hand, it might lead others to lean into their faith to get through such a shocking encounter. It was really important for me to be fair to different perspectives, because I'm from the Virgin Islands. I know people in my family who would feel connected to their religion in this situation and others that would completely abandon it. I think that both of those are legitimate responses and should be validated. Neither is more right than the other--everyone deals with trauma differently at any given time.
Who are your influences?
Ursula K. Le Guin is the first person to come to mind. I don't think we necessarily share a style, but I'm definitely inspired by her empathy and at how she thinks about how people arrived in certain places and developed their cultures. When I'm writing a character, I like to think about how the conditions of a person's life affect their responses to incredible things like an alien invasion. That way of thinking comes from Le Guin. I'm also inspired by Octavia Butler, whose writing comes closer to mine. We write about similar themes. I also love the work of N.K. Jemisin.
What's next for you?
AMC optioned The Lesson for a television series, which is exciting. And Blackstone, my publisher, has also signed me to write two more books. The book I'm currently working on is set in the near future. Some of it is set in the Caribbean, and other parts are set in Boston. I'm interested in how each of those places will respond differently to major changes in society. --Amy Brady
---
Shelf vetted, publisher supported.

Book Reviews
Fiction

Knopf, $25.95, hardcover, 256p., 9781524732011
Random House, $27, hardcover, 416p., 9780812993431
St. Martin's Griffin, $16.99, paperback, 288p., 9781250204882
Hanover Square Press, $26.99, hardcover, 256p., 9781335930668
Mystery & Thriller
Berkley Books, $26, hardcover, 368p., 9780451489142
Pegasus Books, $25.95, hardcover, 352p., 9781643131306
Morrow, $26.99, hardcover, 384p., 9780062867926
Biography & Memoir
Harper, $27.99, hardcover, 320p., 9780062854643
Business & Economics
Currency, $28, hardcover, 336p., 9781524763718
Social Science

Farrar, Straus and Giroux, $28, hardcover, 384p., 9780374237219
Children's & Young Adult

Poppy/Little, Brown, $17.99, hardcover, 368p., ages 14-up, 9780316450669
Simon Pulse, $18.99, hardcover, 368p., ages 14-up, 9781534431515
--- SPECIAL ADVERTORIAL OFFERINGS ---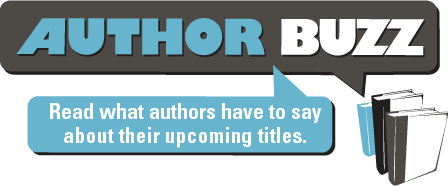 Dear Reader,

Where is the least likely place you'd find vampires and demons? Yep. At a human anger management group. So of course, I had to start the VENGEANCE novella there. Abby Miller has been set up by her scum-sucking ex and has to attend the group, and while there, she meets the over the top sexy demon-vampire hybrid Noah Siosal, who seems too much in control to be angry. So, what the heck is he doing there? Throw in a wild demoness, a brilliant cop, and a hunting vampire, and you have the makings of a funny and rather dangerous group. I hope you enjoy Abby's story!

Please write to 1001DarkNights@gmail.com to win one of five copies.

Rebecca Zanetti
www.1001darknights.com/authors/collection-six/rebecca-zanetti-vengeance
www.rebeccazanetti.com




Publisher:
Evil Eye Concepts, Inc.

Pub Date:
March 19, 2019

ISBN:
9781970077391

List Price:
$2.99