From the Shelf
Storms in the Brain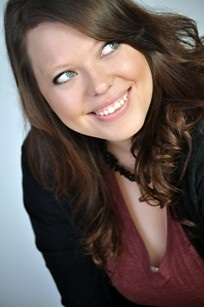 Cora Carmack
There are more than 40 types of seizures, which sometimes go overlooked until they become so severe that your life is upended. I don't know exactly when mine started but it was clear something was wrong by the time edits came in for my YA fantasy novel Roar in 2016. The world of storm magic I'd created suddenly seemed too vast to understand. I kept a list of what to revise and what I'd written because I couldn't remember. I had difficulty completing sentences, I held my thesaurus like a lifejacket, I just couldn't... think.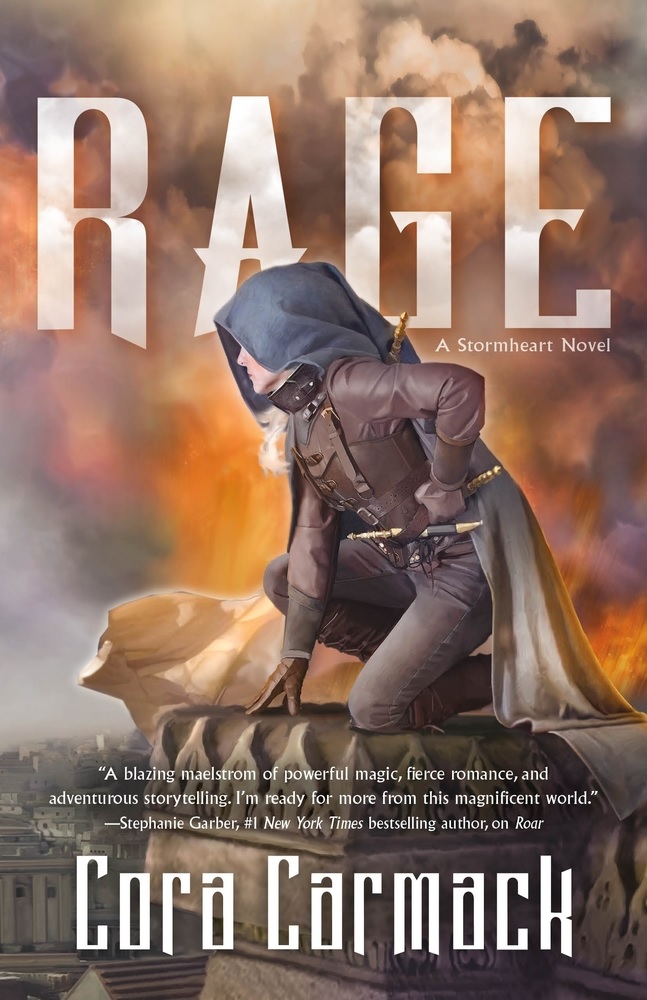 In October 2017, four months after Roar's release, and 20 months after I started seeking answers, I was diagnosed with epilepsy. What I thought was a panic attack was actually a nine-minute seizure in my temporal lobe--an area of the brain that deals with sensory processing, memory, language, emotional responses and more. Before I could approach the sequel to Roar, I endured nine months of failed medications, three types of seizures and months of adjusting to medications. When I came back to the series, I looked at my heroine and her storm-filled world and was surprised to see echoes of my epilepsy in her story. Neurologists have described seizures as electrical "storms in the brain"; the intrusive bursts of emotion Aurora experiences during storms were reminiscent of my temporal lobe seizures. We both grappled with feeling like our bodies had turned against us.
Sometimes I felt like I'd written Roar for future-me, for hurting-me, healing-me. Like my princess born without magic, I wondered if I could meet the expectations placed on me. Could I still write with a healing, heavily medicated mind? Slowly, with the support of loved ones, therapy and my publisher, I found a way through. As one of my characters said before I knew I needed it, "Sometimes you must make answers when there are none." --Cora Carmack (Rage, book two in the Stormheart series, is available now from Tor Teen)

In this Issue...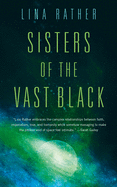 Nuns in a living spaceship provide aid on the outskirts of human settlement.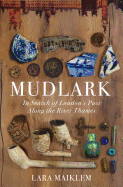 Lara Maiklem chronicles her mudlarking on the Thames foreshore and the history of the objects she finds.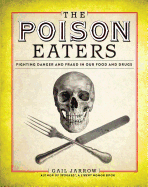 In this middle-grade work, Gail Jarrow tells the story of Harvey Washington Wiley, who spent his life working to change food and drug manufacturing in the United States.
Review by Subjects:
Fiction ⋅ Mystery & Thriller ⋅ Science Fiction & Fantasy ⋅ Romance ⋅ Biography & Memoir ⋅ History ⋅ Nature & Environment ⋅ Children's & Young Adult

Book Candy
'100 Novels That Shaped Our World'
BBC invited readers to "explore the list of 100 novels that shaped our world."
---
Planet Word, a museum dedicated to language, will open next May in downtown Washington, D.C., WAMU reported.
---
Genuine, for example. Mental Floss found "10 body parts hiding in the dictionary."
---
"Now you too can bake like Emily Dickinson this holiday season," Lit Hub promised.
---
Poet Laureate Simon Armitage "will embark on a 10-year tour of libraries across the U.K., starting in 2020," the Bookseller noted.

Great Reads
Rediscover: Ernest J. Gaines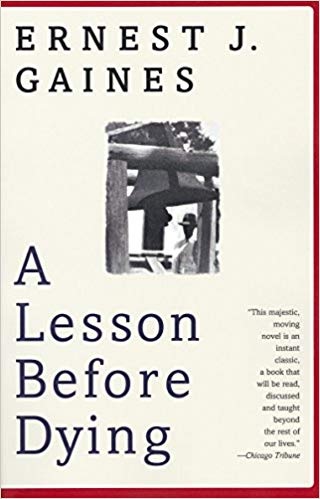 Louisiana author Ernest J. Gaines, whose experiences in the segregated South inspired his novels and short stories, died November 5 at age 86. Gaines was the oldest of 12 children in a family of impoverished sharecroppers living in old slave quarters on a plantation. He was raised by his crippled aunt, who moved around the house by crawling. For five or six months each year, a visiting teacher used the plantation church as a schoolhouse. At the time, education for African American children stopped at the eighth grade. At age 15, Gaines moved in with his mother and father in California. He wrote his first novel at age 17 but burned the manuscript after it was rejected, later rewriting it as the basis for his first published novel, Catherine Carmier (1964). He earned a literature degree from San Francisco State University, a writing fellowship to Stanford University, and was a writer-in-residence at the University of Louisiana at Lafayette between 1981-2004. In 1996, Gaines taught the French university system's first ever creative writing class at the University of Rennes.
Gaines earned widespread recognition with his fourth novel, The Autobiography of Miss Jane Pittman (1971), which tracks a century of African American history through the eyes of its titular character. A Gathering of Old Men (1983) takes place in the aftermath of a Cajun farmer's murder, when a group of old sharecroppers with shotguns gather to protect the suspected murderer from being lynched. A Lesson Before Dying (1993) is partially based on the true story of Willie Francis, a black teenager who was sent to the electric chair for a murder he likely did not commit, and who survived the first electrocution attempt, though not the second. A Lesson Before Dying was selected for Oprah's Book Club in 1997. It is available from Vintage ($14, 9780375702709). --Tobias Mutter
The Writer's Life
Meg Cabot and Cara McGee Discuss Black Canary: Ignite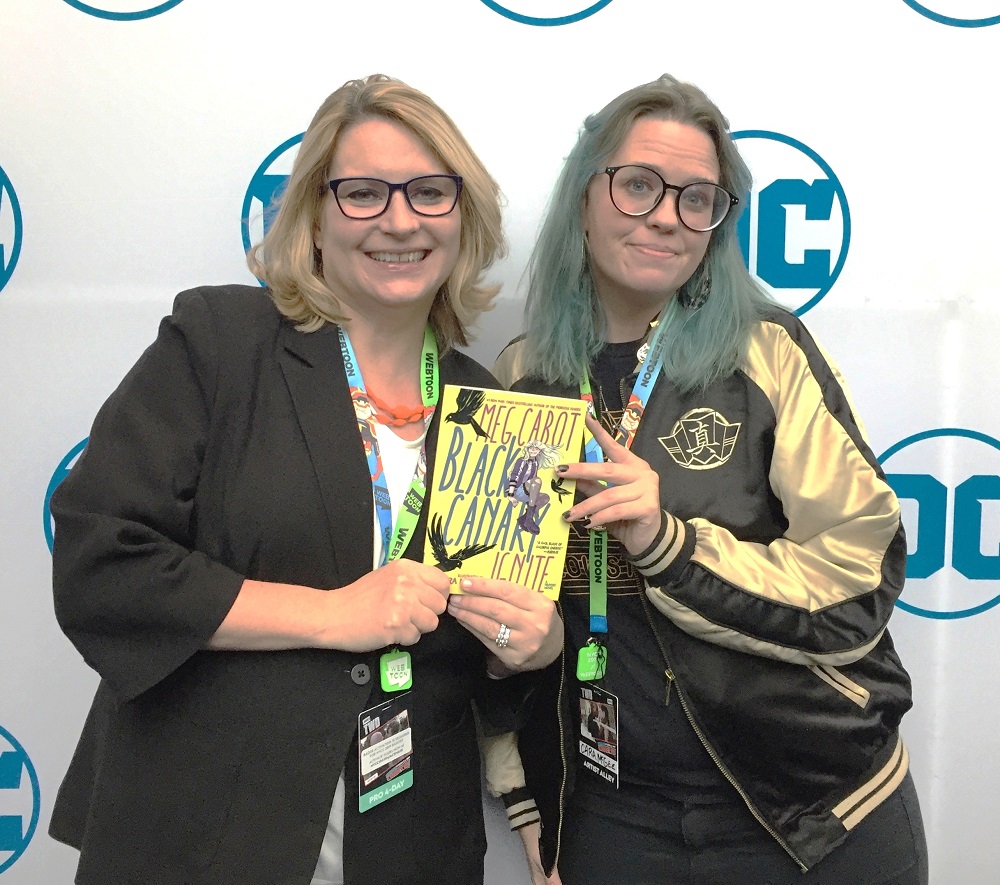 Meg Cabot (l.) and Cara McGee
Black Canary: Ignite (DC Zoom, $9.99), in which 13-year-old Dinah Lance discovers her superpower, is author Meg Cabot's first graphic novel and illustrator Cara McGee's middle-grade debut.
Meg Cabot has written such titles as No Judgments and The Boy Is Back. Her books for adults, teens and tweens have sold more than 25 million copies worldwide. Cabot was born in Indiana in the Chinese astrological year of the Fire Horse, a notoriously unlucky sign, but has been working hard ever since to give herself a happy ending. She lives in Key West, Fla., with her husband.
Cara McGee is a BFA graduate of the Savannah College of Art and Design sequential art program. She has worked on a number of personal mini comics, as well as comics, covers and illustrations for companies like BOOM!, DC Comics, IDW and Cards Against Humanity. She lives in the woods in the middle of nowhere and travels as much as her schedule allows.
This is your first graphic novel, Meg--how did you feel about the switch?
Cabot: I heard that DC was looking for writers to launch a line for younger readers (specifically to get more heroines), and I was very interested. I went through their back catalogue to find a superheroine that I could relate to. Black Canary popped out at me right away because I loved that her only superpower was her voice. I've always been told that I'm way too loud. Even in school, I would get yelled at for being so loud. Then I found out what you actually have to do, and it was so much work. But then it was amazing because I started getting Cara's drawings and it was very much a collaborative effort. All the stuff that I didn't put into [my descriptions of] the panels! [Cara drew] all of the emotions, all of the costuming, I mean everything.... Those choices were all Cara.
On that note, one of the things I liked in particular was the punk cheerleader.
McGee: Yeah, I was really trying to make her tomboy-ish but still a cheerleader. I was actually on cheer when I was in middle school, but I was very much the shy, quiet one. Pretty much, Dinah and her friends are everybody I thought was cool in middle school, so I really had fun with that. It was like trying to emulate what I wish I could have been like in middle school.
What was the process of writing and getting illustrations like?
Cabot: I feel like I started seeing illustrations pretty quickly. And then... so much of it was the fashion. We were trying to take this character who is traditionally hyper-sexualized and turn her into a middle-schooler. And so much of that was on Cara--it was all on Cara. Because I had no idea. She's the artist.
McGee: Apparently, there were some other artists who had tried out for the book, and a lot of them were having trouble making Dinah actually look like a young adult. I was kind of surprised I was able to get it because I don't generally draw characters quite that young. But it was a fun challenge. Especially trying to figure out how to make an age-appropriate costume for a character like Black Canary.
Cabot: But still make her look like Black Canary. I know that you said that you wanted to be able to see kids dress up like her once this book comes out. I think you did such a great job. She still has the fishnets.
McGee: Yeah, she has the fishnets, the boots....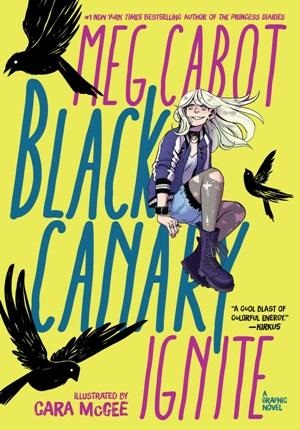 Cara, when creating the costume, how much feedback did you receive from DC?
McGee: Not much, honestly.
Cabot: Probably because I liked it. You would've gotten feedback if I hadn't liked it.
McGee: Yeah, exactly. It was interesting.
She definitely looks like a middle-schooler.
Cabot: Yeah! And that's an outfit that a middle-schooler can put together, if they can get their hands on a bomber jacket. But Cara kind of made it so they don't have to. But, also, I didn't even know what cosplay was until Cara brought it up. And then I thought, "Oh my God, she's so smart! I'm so glad she's my artist!"
McGee: It's a trend with artists lately, even on the new line of books. Pretty much starting with Spider-Gwen. Robbi [Rodriguez] designed her specifically to be a cool cosplay. My generation of comic nerds grew up with cosplay as part of our normal convention life, and we know the struggle of trying to put together a costume and how cost prohibitive it can be for a 13-year-old. If she can just go buy all this stuff at the mall, it would be super easy to be a superhero. My weakness is seeing kids in cosplay.
How were you able to make sound visual?
McGee: It's hard. I want to credit the letterer, Clayton Cowells. He did such a good job, because how do you draw something audible? It's really hard and the lettering plays such an important part. He really killed it. I think visually one of the best ways to do it is to not draw what's happening with her but draw what's happening to whatever she's yelling at--not so much the cause but the effect.
Is there anything you'd like to tell readers?
Cabot: First and foremost, we want them to enjoy it. What I always loved about comics is that they were entertaining, and they took you out of your real world and they gave you some moments to escape. Secondly, we've been saying that Dinah's a character who is discovering who she is. She's trying things out and failing at them but she keeps getting up and she keeps trying. So that's something I think is really important: it's okay to fail so long as you keep getting up and trying again. --Siân Gaetano, children's and YA editor, Shelf Awareness

Book Reviews
Fiction
Soho Press, $16, paperback, 216p., 9781641290821
Europa Editions, $17, paperback, 256p., 9781609455491
Ooligan Press, $16, paperback, 202p., 9781947845084
Mystery & Thriller
Henery Press, $15.95, paperback, 294p., 9781635115352
Science Fiction & Fantasy

Tor, $16.99, paperback, 160p., 9781250260253
Romance
Avon, $26.99, hardcover, 240p., 9780062952608
Biography & Memoir
Sarah Crichton/FSG, $28, hardcover, 416p., 9780374282233
History

Liveright, $27.95, hardcover, 336p., 9781631494963
Viking, $28, hardcover, 384p., 9780735225237
Nature & Environment
Pegasus Books, $24.95, hardcover, 208p., 9781643132167
Children's & Young Adult

Calkins Creek, $18.99, hardcover, 160p., ages 10-up, 9781629794389
Arthur A. Levine/Scholastic, $16.99, hardcover, 272p., ages 8-12, 9781338236361
Rick Riordan Presents/Disney-Hyperion, $17.99, hardcover, 496p., ages 9-12, 9781368039932

Under Occupation
by Alan Furst
isbn:

9780399592300


Random House
November 26, 2019



an exclusive interview with
bestselling author Alan Furst

Although you are now considered America's preeminent author of historical spy fiction, you came to the genre almost by accident while living in France in the '80s. Would you please expand on this?
"I had written books before—not very good books, to tell you the honest truth. They say novelists don't come in until their 40s, and that was certainly true of me. I was able to write and publish books earlier than that, but really, they're not very good. And the other thing is, I didn't have what I call traction. That's a big word for me in writing. That's when you really know what you're doing and where you're going and how it all works. So there I was in Paris wanting to write a panoramic spy novel, and I wrote Night Soldiers, which is, I think, a very good book."

ALSO FEATURED ON THE
the big THRILL…
| | | | | |
| --- | --- | --- | --- | --- |
| | | | | |
BREAK THE SILENCE by D. K. HOOD: D. K. Hood's seventh book in the Kane and Alton thriller series, BREAK THE SILENCE, is hard to put down. Once you're caught in the web of Black Rock Falls, you won't want to extricate yourself until the perpetrator is revealed. Find out more here.
BLUE MOON by LEE CHILD: Once in a blue moon, things turn out just right. Unfortunately for Jack Reacher, this isn't one of those times. In the latest from New York Times bestselling author Lee Child, Reacher is in a heap of trouble. Read more at The Big Thrill.
EVERY STOLEN BREATH by KIMBERLY GABRIEL: Kimberly Gabriel was living in Chicago when in 2011, a series of "flash mob" attacks swept through a proclaimed safe part of the city—a little too close to home. So she did what every aspiring author would do—she wrote a young adult thriller about them. Find out more here.
RED SPECTER by ANDREWS AND WILSON: In the world of military thrillers, authenticity is key. And you won't find a book better tuned in to today's geopolitical reality than the latest Tier One novel from Brian Andrews and Jeffrey Wilson, RED SPECTER. Visit The Big Thrill for more.
BLIND SEARCH by PAULA MUNIER: After the success of A Borrowing of Bones, USA Today bestselling author Paula Munier returns with her second book in the Mercy and Elvis Mystery series, BLIND SEARCH—which happens to be inspired by a true story. Read more here.